In the wake of the COVID-19 pandemic one million people in the EU have as of early April become unemployed, meaning that potentially 1 million households across the EU have been hit financially, and this doesn't count those households hit differently due to reduced work and pay, as well the social problems that follow from this e.g. increased substance abuse, psychological issues that cannot be treated, and potentially suicides.
Several of the ECDN's members were present during the former financial crisis of 2008 – 2009, a time which most of us remember and fear, we thus also know which great national and international challenges that we will face in the coming months and years, as well as the amount of people who will need our help to get back on their feet, both now during the pandemic, but also after the pandemic has ended.
To ensure that this time – at both a national and international level – we are ready as well as expertly prepared to handle this large volume of inquiries that will be in the next several months, if not next few years, we have therefore put together this expert group, consisting of some of the leading debt counseling models in the EU – who together will try to build the knowledge platform that will be needed to ensure that everyone gets the help which they need, and this especially important in relation to the countries that do not organized debt counseling yet – and therefore will need all of it the knowledge and tools they can get to have a fighting chance in their respective countries.
The purpose of the Expert Group will therefore – among other things – to be a resource of tools and ideas for current and future members looking to set up a debt counselling/advice service or for those set up looking for new ideas to develop and expand their current offering. In times like these, where things change every minute, we do not have time to make too many mistakes; we must work together, to help one another. We are stronger together!
The Work of the Expert Group will therefore consist of the collection and coordination of information about debt counselling / advice received from ECDN's members and partners in the hope that we can help and improve our work and the work of both current and future members. The information will be presented on our website and serve as an inspiration on how debt advice could and should be done, and through this we can improve debt advice across Europe it would not only benefit our members, but also future organization working with debt advice, and of course the thousands of people who seek their help every year.
Members of the expert group will be all of the ECDN members that offer Debt advice organisations with best practice, quality standards, and live up to an ethics code of conduct as well as Debt advice organisations with desirable features.
Sandy W. Madar
Email: sm@socialeretshjaelp.dk
Founder and CEO of the The Social Legal Aid, Denmark
Sandy W. Madar has been practicing debt counselling for the past 20 years. She started on the street-level, helping people where they were. In 2007 Sandy started The Social Legal Aid  in Denmark. The Social Legal Aid provides free legal and debt counselling on a national level to all socially vulnerable who need it and runs the prison task force, which visits prisons and jails across Denmark to help the inmates who want and need it, has been primus motor for several both national and international initiatives across Europe.
In November of 2018 Sandy Madar was elected president of the ECDN, and has since worked hard to make the ECDN a bigger player on the European stage. This includes the starting of projects such as the ECDN Knowledge platform, and the creation of the ECDN's four groups meant to help counter the negative economic impact on private economies cased by COVID-19.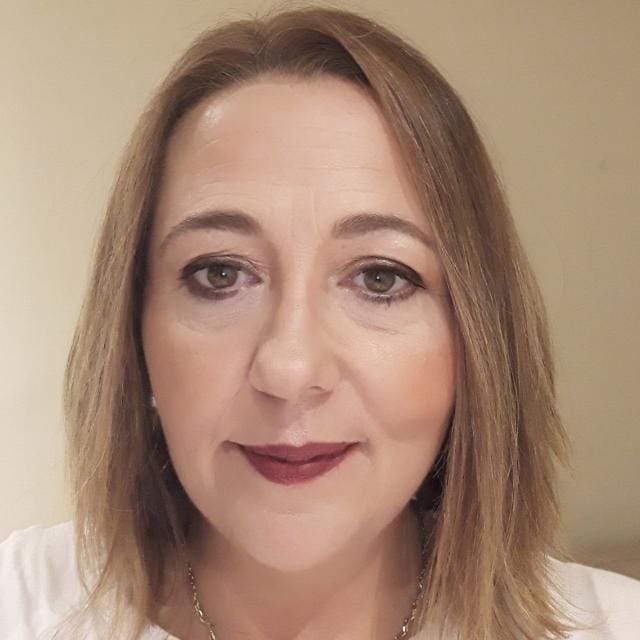 Pauline Dujardin
Email: p.dujardin@federationcresus.fr 
Pauline Dujardin is legal counsellor of the federation of the 30 associations of CRÉSUS in France. The CRÉSUS associations are charitable organizations which support the people suffering from excess debt and over-indebtedness by individualised support and budgetary analysis, helping with establishing the excessive debt file, banking mediation, supporting with appeals, training in budget management and Psychological support for people in difficulty. As a federal counsellor, Pauline DUJARDIN works mainly in the field of advising and training about the legal aspects for the volunteers who work at CRÉSUS such as lobbying for legislation.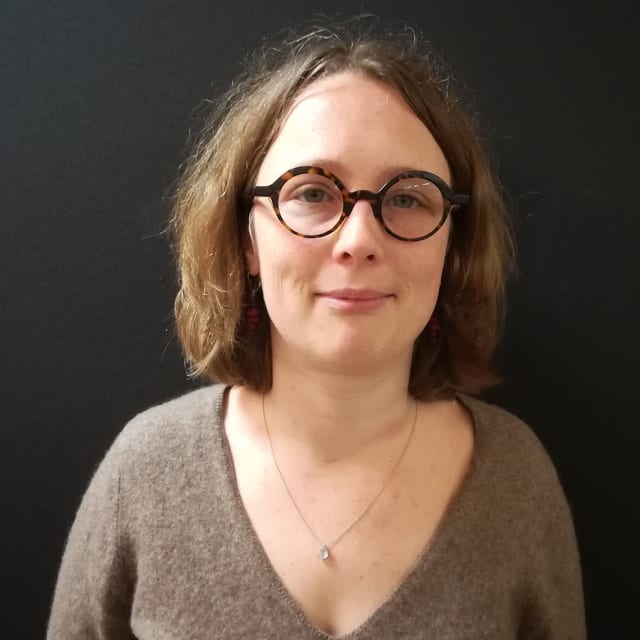 Maike Cohrs
Diakonie Köln
Email: Maike.chors@diakonie-koeln.de
Gwen Harris
Email: gwen_harris@mabs.ie
Gwen Harris has worked with the MABS (Money Advice and Budgeting Service) since 1996. During
this time Gwen has held many client advocacy roles in the MABS service including Money Adviser,
and is currently Regional Manager for North Dublin MABS.
During her career with MABS Gwen has been very active in money management education, engaging with community groups, schools and prisons on the delivery of skills based programmes for citizens.
Gwen has a long history of volunteering, in particular with The Society of Saint Vincent de Paul both in visitation and social policy capacities. She is currently volunteering with the Society's National Social Justice Committee focusing on access to education, in-work poverty, fuel poverty and housing needs.
Gwen is an advocate for policy changes to help improve the wellbeing of all citizen and has competed research submissions areas such as fuel poverty and access to basic financial services.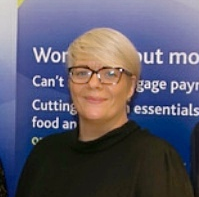 IS YOUR ASSOCIATION WORKING WITH DEBT COUNSELING IN EUROPE?
Then we could really need your help in not only mapping where our national citizens still can get free debt counseling/advise (by phone / chat)around Europe, but also where you can't get it – So that we together across borders can help each other through this task that lies ahead of us – both on a national and in international level. Please let us hear from you!