We are as a European network – working on fighting and preventing over indebtedness and promote financial inclusion on a national and international level.
We work to improve financial inclusion across Europe and to create a more social Europe
We work to improve government's knowledge and understanding of debt and its consequences.
We work to improve the standards of debt advise/counselling across Europe to improve the experience and help of the people in need.
We offer our members an extensive network of debt advise/counselling organization and experts in the field from across Europe. Our members are also offered an extensive inside knowledge on how debt advise/counselling work in the other member states and will be able to debate this and the situation within their own countries.
The ECDN is a European association of national organisations. Our association is open to individuals who are actively supportive of our goals: to fight against over-indebtedness and to promote high quality debt-relief and social banking.
The ECDN offers different kinds of membership allowing you to tailor your membership to your own means and needs. Members pay an annual fee depending on what type of membership your wish to apply for.
To become a member of the ECDN, you need to send in a formal application. You apply for a membership by clicking HERE and filling out the form. Your application will then be reviewed by the Management Committee on their next meeting. If the Management Committee thinks that you fit the criteria for becoming a member, your membership application will then be brought before the General Assembly, who will make the final decision by a simple majority vote.
If you want influence on a European level or wants to exchange and develop knowledge with colleague-organizations in other European countries, you can apply for a active membership. The fee for an active membership varies depending on your organisation's size and means, to create a fairer system of contribution. As an organisation you have to choose a representative whom we can contact regarding ECDN matters and who will represent your organisation at the annual General Assembly. Active members have full voting rights, can vote on and be voted upon if a candidate stands for election to the association's Management Committee. As an active member of the ECDN you will gain the following rights and privileges:
Full Voting right at the General Assembly
Electability to the Management Committee
You may represent the ECDN at national and international events
You receive quarterly Newsletter
You receive Money Matters
If you are an individual, e.g. a researcher, lobbyist, lawyer or the like and you are involved in or you support  the fight against over-indetedness and the promotion of debt-relief, you can apply for membership as a passive member. The advantage of the passive membership is that it is very accessible with fewer entry formalities and that the annual cost is lower than for organisations. You do not however gain the same rights and privileges as active members have but you an individual membership you will gain the following rights and privileges:
You may represent the ECDN at national and international events
You receive quarterly Newsletter
You receive Money Matters
If you as an individual, an association or a company wants to support the ECDN, but cannot or do not want to become member, you can opt to become a supporter. You can contribute to our activities with a small fee and will receive in return:
You receive quarterly Newsletter
You receive Money Matters
ASB Schuldnerberatung - Austria -
The ASB Schuldnerberatungen GmbH, a limited company, is a private non-profit making organisation (NPO) and the umbrella organisation of all officially acknowledged debt advice services in Austria, with an office in Linz and Vienna. The asb acts as an interface between debt advice services and creditors as we
ll as ministries, political decision makers and institutions and research institutes. The main activities are – beside the exchange of information – training of debt advisers, development of quality management, coordination of PR-work and lobbying as well as data collection and research on debt-related matters. Moreover, asb manages the repayments of debtors in legal private bankruptcy proceedings.
Quote: "ASB appreciates that ECDN brings together a quite range of European actors in the fight against over-indebtedness and helps to provide an exchange on financial literacy initiatives in Europe."

Bundesarbetsgemeinschaft Schuldnerberatung (BAG-SB) - Germany -
The Bundesarbeitsgemeinschaft Schuldnerberatung e.V. (BAG-SB) is a non governmental membership organisation of debt advisors and debt advice companies in Germany. It´s the publisher of the magazine "BAG-SB Information" which dominates the professional discussion on debt advice in Germany. The BAG-SB also offers education and training programs for debt advisors and organizes an annual conference which attracts practitioners countrywide. You´ll find further information on the BAG-SBs Website at www.bag-sb.de  (english: https://www.bag-sb.de/die-bag-sb/das-sind-wir/information-in-englisch/)
Quote: "Why should everyone try to reinvent the wheel, when there is so much we can learn from each other? It´s great that the ECDN connects European debt advisors so practitioners can share their knowledge"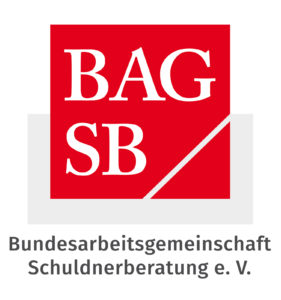 Debtors' Ombudsman - Iceland -
The debtors' ombudsman has a main goal of providing assistance for individuals facing serious payment difficulties with the aim of obtaining a comprehensive overview of their finances and to seek solutions. The agency has three main tools to reach that goal, basic financial consultancy which can entail acting as intermediary, guided by debtors' interests, in communicating and negotiating with creditors. Provide debt mitigation and assisting people to pay collateral security for expenses related to bankruptcy proceedings.
Gemeenteliijke Kredietbank (GKB) - Netherlands -
The GKB is a government agency for help with debts, prevention of debt, income management and social lending. We help people with a financial problem which they can't resolve themselves, and in the prevention thereof. We collaborate with various agencies, such as, for example, social work. The GKB works for the residents of 20 municipalities.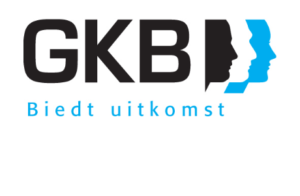 GP-Forschungsgruppe - Germany -
The GP-Forschungsgruppe is a private research institute which was founded as a social science research institute in 1985 by the sociologist  Dieter Korczak. Since then Dieter Korczak and his team of researchers  have conducted over 500 research projects. The customers of the GPF are Federal and State Ministries, Federal Authorities, municipalities, NGOs (e.g. Transparency International), foundations and enterprises. The fields of  research cover over-indebtedness and financial services research, the healthcare area, social reporting, quality of life studies and consumer research. For more publications see www.gp-f.com

Konsumentverket KO - Sweden -
The Swedish Consumer Agency is a government agency whose task is to safeguard consumer interests. The Swedish Consumer Agency is headed by a Director General who is also the Consumer Ombudsman (Konsumentombudsman, KO). KO can represent consumer interests in relations with businesses and pursue legal action in court. The Consumer agency have a lot of different responsibilities e.g.: to receive and treat complaints from consumers, to educate and provide support to the Consumer advisors and Budget and debt advisors in the municipalities and much more.
Quote: "We find our membership in ECDN as a good opportunity to cooperate with organizations in other countries in the field of budget- and debt counselling in order to prevent overindebtedness."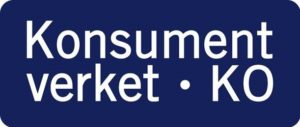 Ligue Medico-Sociale - Luxembourg -
The Ligue medico-sociale is a major force in Luxembourg that is entrusted with medico-social and social missions from the Luxembourg's Government. By our social activities we help in complex social situations (3000 people a year), we fight against social exclusion by our strong commitment in resolving over-indebtedness. In 2017 around 900 official requests for help were handled. As such the Ligue covers almost 70% of all the people that seek help in a situation of over-indebtedness in Luxembourg.

Money Advise and Budgeting Service (MABS) - Ireland -
To provide a free professional, client orientated and accessible Money Advice and Budgeting Service, especially to those on low income, empowering them to regain control of their personal finances. And to work in local communities to develop measures which address the problems of over-indebtedness in Irish society. MABS is for individuals or families, primarily for those on low incomes, who need guidance to manage their finances in order to avoid getting into difficulties with creditors. The service is free, confidential, and non-judgemental.
Quote: "Over indebtedness is a problem shared by all countries worldwide. The ECDN provides a platform of sharing and learning to all European states, facilitating a united approach to best practice."

NIBUD - Netherlands -
Nibud (National Institute for Family Finance Information) is a very well-known and respected independent foundation in the Netherlands that gives information and advice on financial matters of private households. Its mission is to contribute to family welfare by promoting a sound way of money management.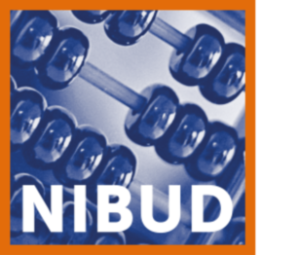 NVVK - Netherlands -
The NVVK is an association with more than 100 member organizations. The NVVK members provide financial services, always in the interest of their clients but cooperating also with the creditors. NVVK members provide a wide variety of services: debt prevention, debt resolution and mediation, debt relief for SME's, trusteeships and budgeting services. Our Municipal banks provide social loans. In 2018 the NVVK members provided services for 86.000 clients and handled a total debt of 2 billion Euros.  The task of the NVVK is to represent her members. That task includes lobby on various governmental levels. It also includes hands-on services for our members, such as digital discussion platforms between the members. More and more innovation plays a part in the NVVK's activities. The NVVK structures what all stakeholders in the Netherlands consider high quality service delivery.
Quote: "The ECDN is our voice in Europe when it comes to personal debt, debt relief and fighting against the reasons behind debt."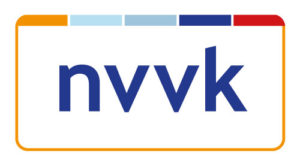 Poradna při finanční tísni - Czech Republic -
Poradna is a non-governmental non-profit organization that provides advice to consumers threatened by or already in a state of insolvency. Poradna also assists consumers in preparing an overview of their income and expenses with the objective of finding a source of funds to pay their instalments in situations when the consumers are considering taking a financial obligation (loan, credit etc.) upon themselves. Poradna renders its advice independently of the positions or opinions of its founders, sponsors, government or other entities.
Quote: "ECDN is for us good opportunity to find solutions to our problems, which had already been solved elsewhere."

Stichting BKR - Netherlands -
Stichting BKR is an independent foundation. Set up in 1965 to serve a public purpose without a profit motive, we have been working ever since to improve general standards of financial health. Our organization is made up of more than 100 individuals, who contribute their expertise to help promote the financial wellbeing of consumers. BKR seeks to make it possible for organizations to grant finance in a responsible manner. BKR carries out financial registration, which is a statutory duty described in the Dutch Financial Supervision Act (Wet op het financiële toezicht, or Wft). Whenever a lender grants a loan, by law that loan must be registered with BKR. The personal data and loan details that lenders supply are stored in BKR's Central Credit Information System. Lenders use that information to determine whether to grant a loan.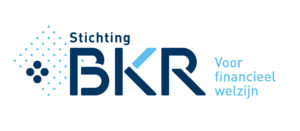 Storwarzyszenie Krzewienia Edukacji Finansowej - Poland -
The Society for Promotion of Financial Education (SKEF) from Gdynia (Poland) is NGO established in 1997. In 2005, the Society was entered in the list of Public Benefit Organisations, too. There are two main statutory objectives: (1) Counselling (Aid to consumers) in 4 branch offices in Gdynia, Warsaw, Krakow and Biała Podlaska) (2) Financial education – SKEF takes actions to promote financial education by creating and conducting innovating projects, workshops for different age groups beneficiaries. The Society publishes, organizes conferences and participates in research projects close to its fields of interest. Organisation also takes charity activities and financial support to children and young people in gaining education, based on a separate Scholarship Fund.
More info about SKEF: https://www.skef.pl/en/.
Quote: "ECDN membership is a great value for our organisation because we can share our experience and exchange good practices from different European perspectives. Moreover, it gives us access to a large number of direct information and current legal regulations related to excessive debt in Europe. This in turn supports the search and development of effective solutions for financial inclusion and dissemination of financial education to protect European consumers."

The Guarantee Foundation - Finland -
The Guarantee Fundation is a nationwide social organization whose aim is to prevent and assist people with their financial and debt problems. It provides counselling, voluntary debt settlements and micro loans. It also educates volunteers and professionals and developes financial management tools such as penno.fi. In addition, The Foundation influences structures to support people's financial survival and controlled access to credit. It operates mainly with the support of a Finnish gaming company Veikkaus. 510 merkkiä
Quote: "The ECDN enables the Guarantee Fundation to distribute and to compare economic and debt practices, models and experiences with their European counterparts. Through the ECDN, the Foundation keeps abreast of European developments in the field and finds out international seminars and events."

The Social Legal Aid - Denmark -
The Social Legal Aid is a voluntary organisation that provides legal counselling to the citizens below the revenue threshold for free legal aid and debt counseling to socially marginalized citizens. The Social Legal Aid have the citizens interests at heart. We thus also try to affect the political work that are being carried out and we voice our clients' concerns.
Quote: "If you really want to change something, you need to think big – ECDN helps us to think big."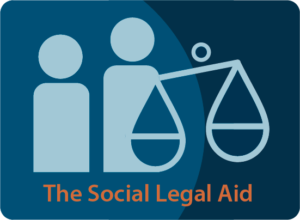 If you want to learn more about being a member of the ECDN then feel free to contact us.